Floating covers for many types of liquids
Water and water storage are essential in greenhouse horticulture. Good storage of rainwater, condensation or drain water is not only important for operational management, it also contributes to sustainable horticulture.
Albers Alligator is the ultimate specialist in foil products. We have been supplying the best products for storing and covering irrigation water in greenhouse horticulture since 1981. Currently, 70% of all growers choose Albers Alligator.
The use and reuse of water requires a good storage system. Albers Alligator has various water storage products. We will be pleased to advise you about the possibilities for your company.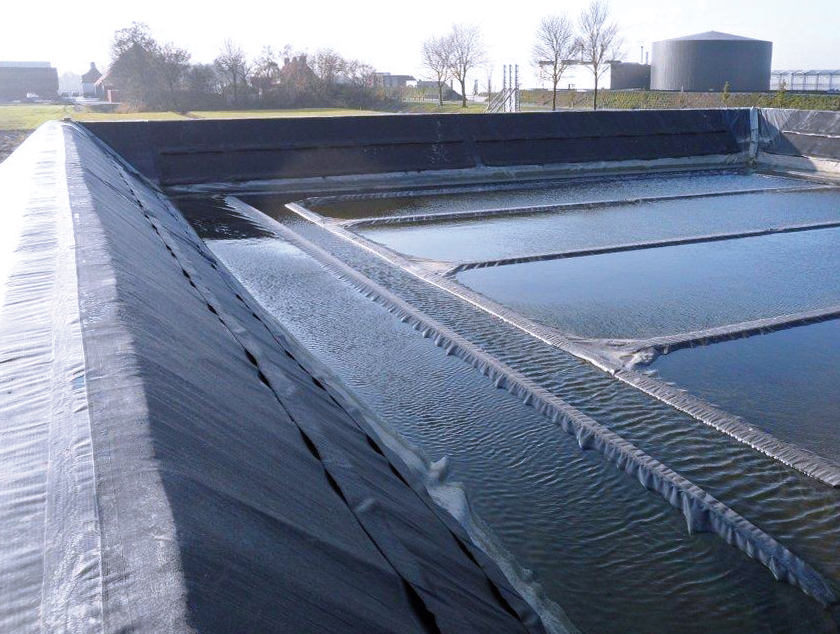 Our products for the storage of water:

This is the product for proper storage of cold or hot water. Available in various versions.
Prevent algae growth, pollution and the evaporation of water in a water silo or basin with one of the many Albers Alligator cover options. We design, supply and install various types of floating covers for many types of liquids.
For each project we select the most suitable material and design. This results in a flexible and durable floating cover. Floats ensure optimal attachment of the floating cover, so that it remains perfectly taut and windproof at every level. To create optimum buoyancy, we attach floats to the cover.
The Alligator floating decks are suitable for covering, among other things:
Our products for covering water:

The Multi-F Solar system: the Multi-F deck, the floating total cover for the basin, can now also be fitted with solar panels.

The Alligator floating cover is suitable for covering many types of liquids. For the prevention of odours, pollution and algae growth.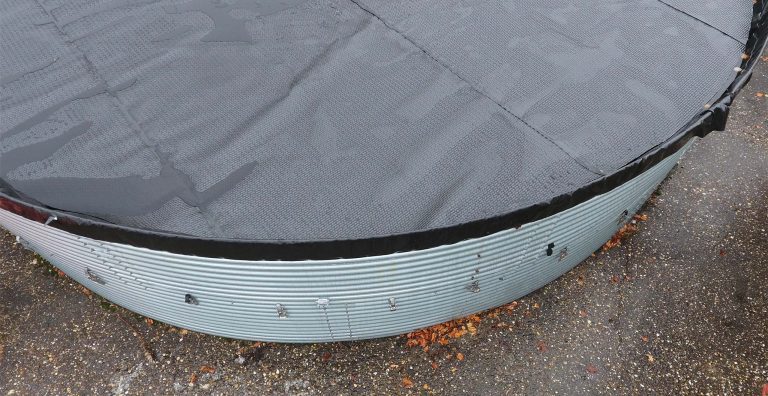 The SiloDome is a cover for water silos up to Ø 15.00 m, made up of a lightweight aluminum frame with a closed cloth over it.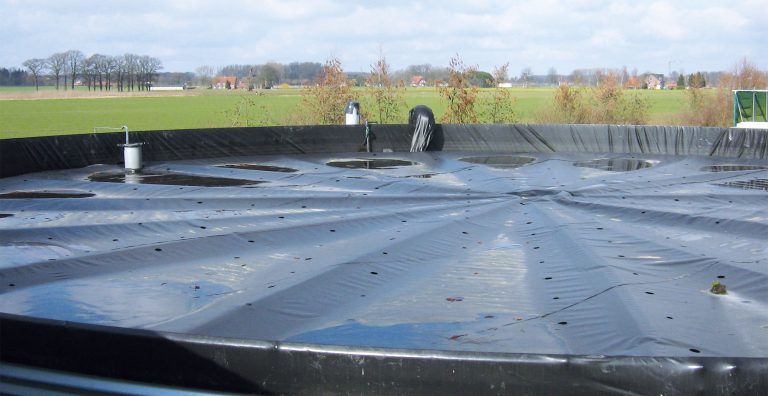 The LP-dek gives 100 percent results in algae control. The deck is available open and closed in all sizes and is always taut on every water silo.

The Kristaldek gives 100 percent results in algae control. The floating cover is available in any shape and size.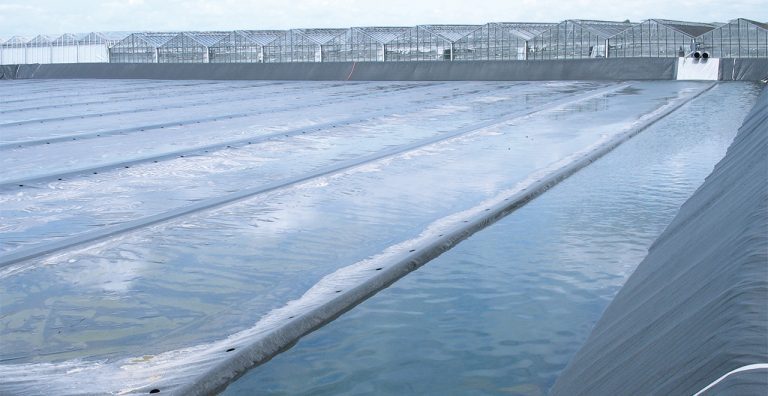 Our Multi-F-dek gives 100 procent results in algae control. The Multi-F-dek is a light-proof total cover for new basins and for basins in need of renovation in any shape or size.