Drinking water storage up to 500 m³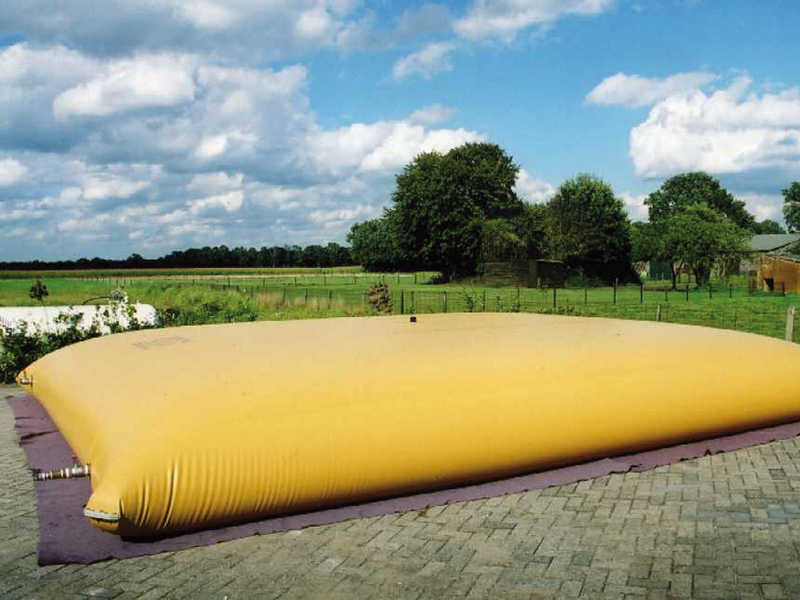 Albers Alligator drinking water tanks are used for the temporary storage of drinking water. They are made from a sand-coloured or blue plastic fabric that is specially developed for the storage of foodstuffs. We supply any size between 5 m³ and 500 m³. The Alligator A-tank is equipped with reinforcements on all four corners and an air vent at the top. Almost every type of connection is possible. The following options are available: a surface protection cloth, a hand pump, a set of drain valves, water hoses, etc.
Can be used multiple times
Our (small) drinking water tanks can be used multiple times at different locations. For example: at festivals, during desalination projects and in disaster areas. The Alligator A-tank offers you a reliable, flexible and affordable storage system.
If you need a large portable system for drinking water storage the Alligator Winbag is a good solution.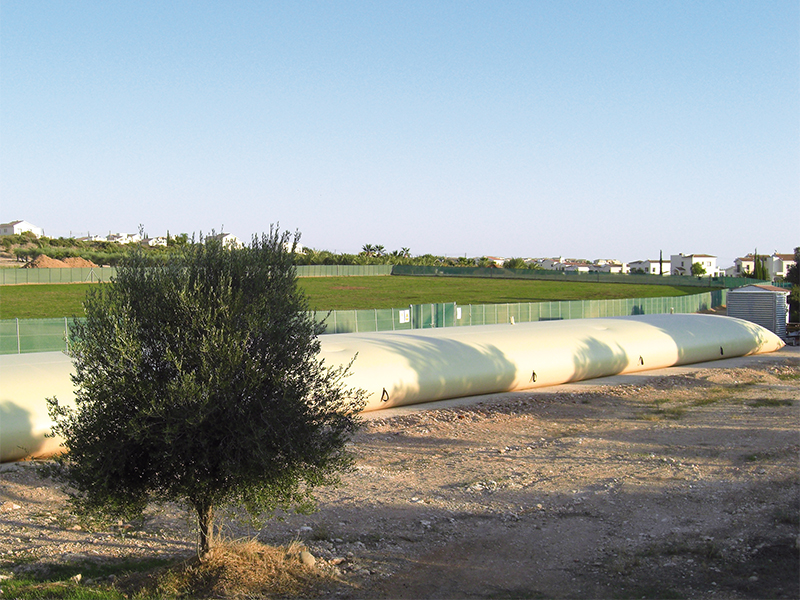 Strict requirements ensure good quality
Albers Alligator represents quality. Our employees have been trained in-house and are VCA certified. The plastics used comply with the strictest requirements. They are continually tested and processed using the most modern design, cutting and welding methods.
Through the use of specially-designed machinery, Albers Alligator is always able to produce top-quality welded seams. The strength of these welded seams indicates the excellent quality that both you and we expect from the end product. A guarantee is provided on all our products.
Do you have a question or are you curious about Albers Alligator's products and services? Have our advisor contact you or contact us yourself!