Storage of sludge and liquids.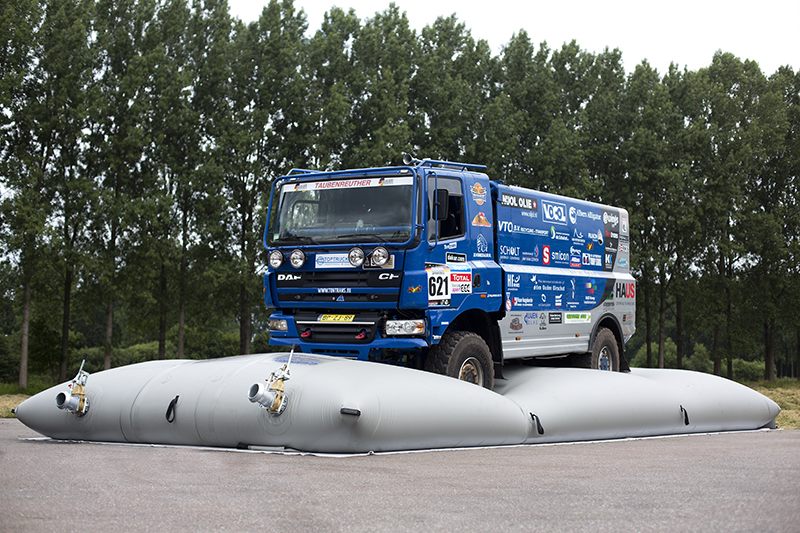 Why choose the Alligator Winbag?
Do you want to use flexible intermediate storage for slurry or non-aggressive liquids? This is very easy with the Alligator Winbag. It allows you to quickly install and remove 100 m³ to 350 m³ of liquid storage. The Winbag can be used on any flat surface. You can move it easily by using the Alligator Winsystem, the roll-up system we developed especially for the Winbag.
The Alligator Winsystem consists of a trailer on which a rotatable reel frame is mounted. The system is available as a complete trailer version or as a liftable version. The latter can be used with a tractor or shovel. The reel is hydraulically driven. It enables you to easily empty and move the Alligator Winbag around. This makes it easy to reuse.
The Albers Alligator Winbag is a very strong product, made from a double-sided coated polyester fabric with a production certificate (KIWA 5111). The mechanical forces that occur in the Winbag during use are easily absorbed by the strong fabric. Based on strength calculations, the primary components such as material, welded seams and fixing points are dimensioned with very generous safety margins.
Whether you choose to purchase or rent the Alligator Winbag, in both cases Albers Alligator can provide you with reliable advice on installation, use, emptying, cleaning and rolling up of the Winbag after use. We deliver the Winbag with two 6" Perrot KKV connections. Almost every other connection is possible on request.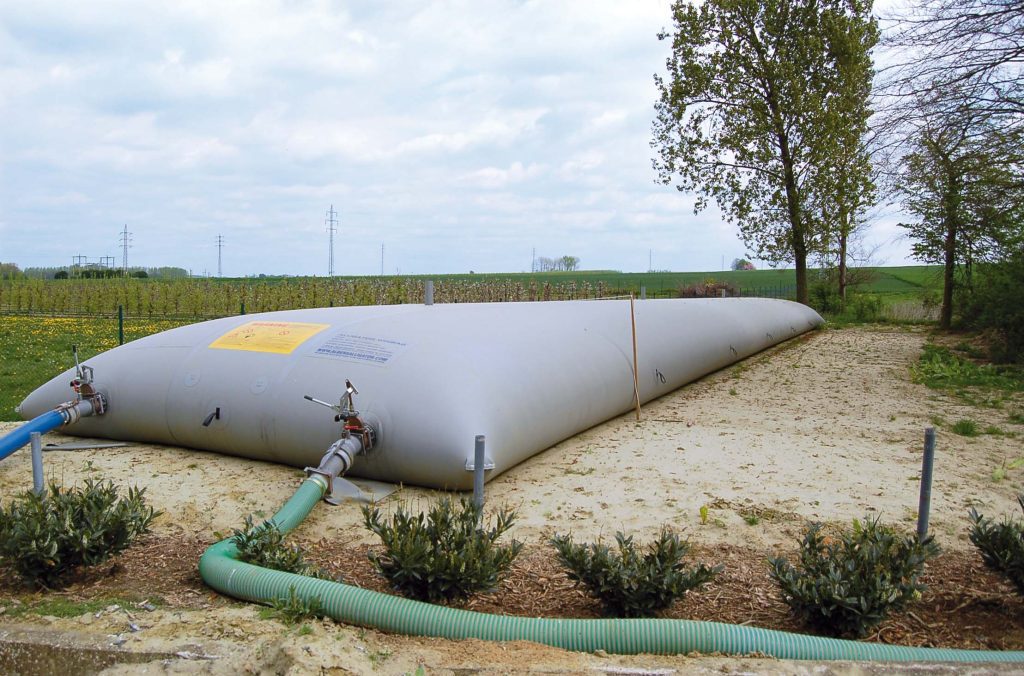 Strict requirements ensure good quality
Albers Alligator represents quality. Our employees have been trained in-house and are VCA certified. The plastics used comply with the strictest requirements. They are continually tested and processed using the most modern design, cutting and welding methods.
Through the use of specially-designed machinery, Albers Alligator is always able to produce top-quality welded seams. The strength of these welded seams indicates the excellent quality that both you and we expect from the end product. A guarantee is provided on all our products.
Do you have a question or are you curious about Albers Alligator's products and services? Have our advisor contact you or contact us yourself!