First project in South Korea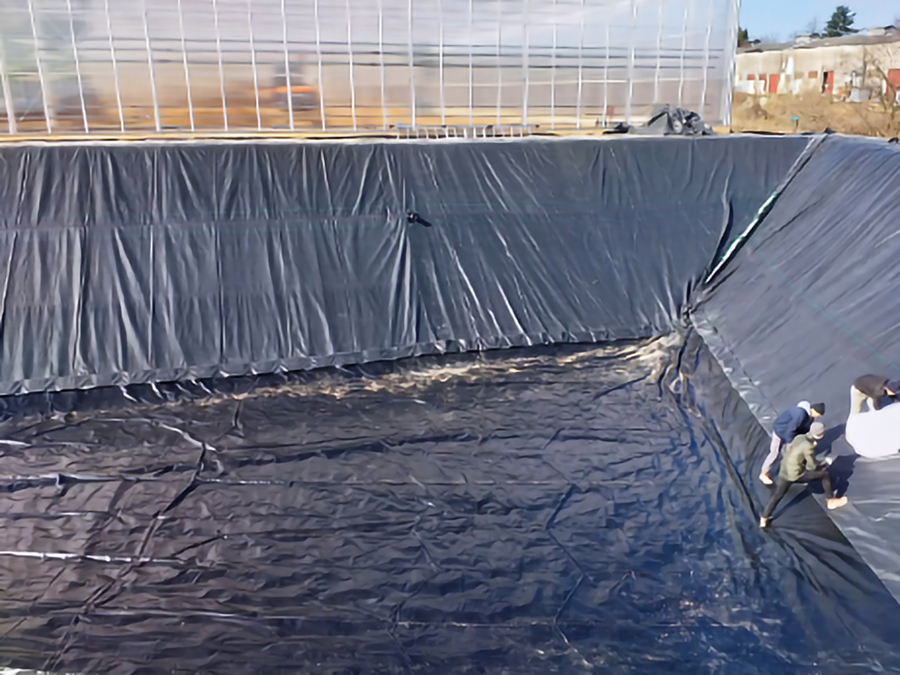 Albers Alligator has recently been active in South Korea. Recently, we were able to supply an open basin (protective felt, foil and slope protection) in collaboration with Certhon from Poeldijk. The basin was assembled under our supervision at Areum Co Ltd in South Korea, Gimjei region.
The basin is for a new greenhouse project in which various greenhouse vegetables will be grown. The next project with foil and Multi-F (our total covering system) has already been shipped to the further south of the country. We will soon start this project together with our South Korean installer Dae Young GS. Co Ltd, run.
Do you have a question or are you curious about Albers Alligator's products and services? Have an advisor contact you for personalized advice.