Storage of biogas and landfill gas at pressures up to 50 mbar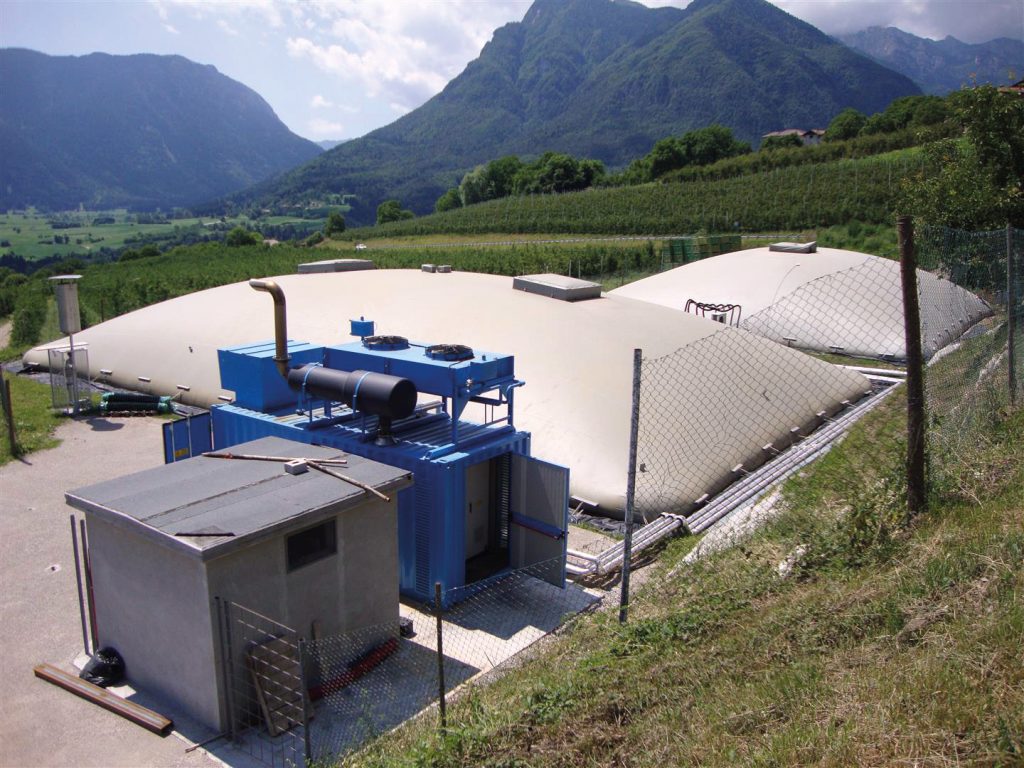 The Albers Alligator Biogas holder stores biogas safely at pressures up to 50 mbar. The holder is maintenance-friendly and meets the most stringent requirements.
In installations for the production of biogas and landfill gas, the extracted gas must be temporarily stored and brought to a certain pressure for transport. Albers Alligator has developed the Biogas holder for this purpose. We can produce this reliable closed storage system at an affordable price by using special types of fabrics and welding techniques. This flexible foil construction is also very suitable for pressurizing the gas. By ballasting a gas bag, the desired pressure can be built up to 50 mbar. The Albers Alligator biogas container is available in various shapes and sizes.
High demands are placed on gas storage systems. Gas-tightness, service life and environmental aspects play a major role. The construction of the containers is often complex. That is why the material of the biogas container must be easy to process, have good kink resistance, meet many mechanical requirements and have good chemical stability. We have all the expertise in-house.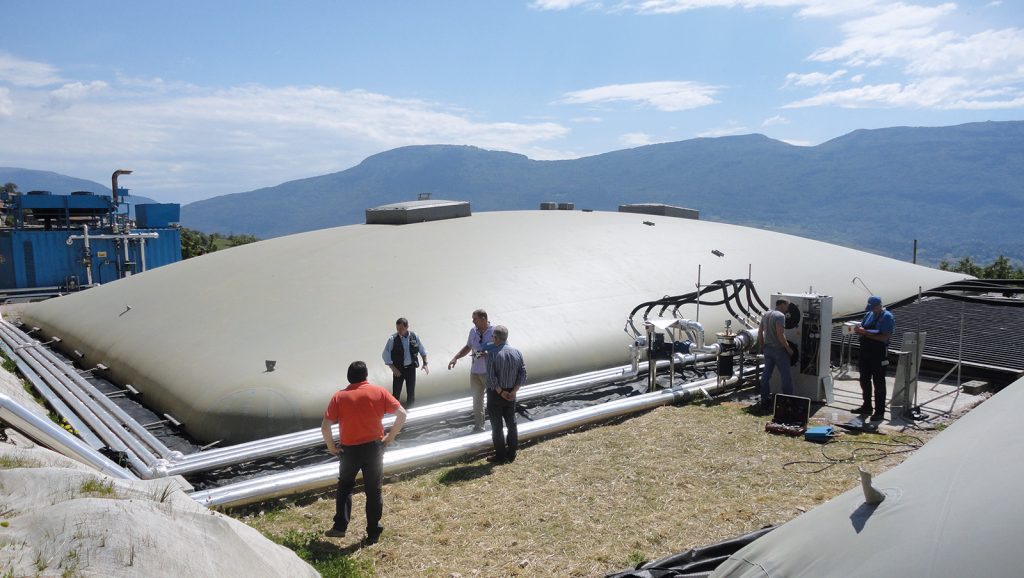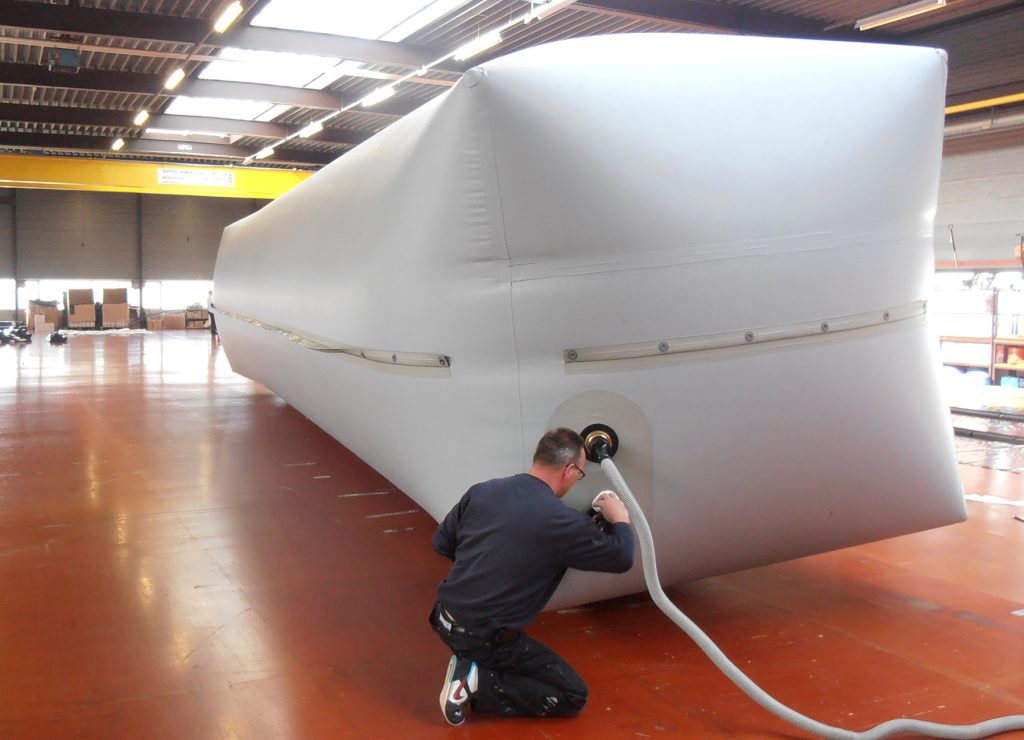 Strict requirements ensure good quality
Albers Alligator represents quality. Our employees have been trained in-house and are VCA certified. The plastics used comply with the strictest requirements. They are continually tested and processed using the most modern design, cutting and welding methods.
Through the use of specially-designed machinery, Albers Alligator is always able to produce top-quality welded seams. The strength of these welded seams indicates the excellent quality that both you and we expect from the end product. A guarantee is provided on all our products.
Do you have a question or are you curious about Albers Alligator's products and services? Have our advisor contact you or contact us yourself!