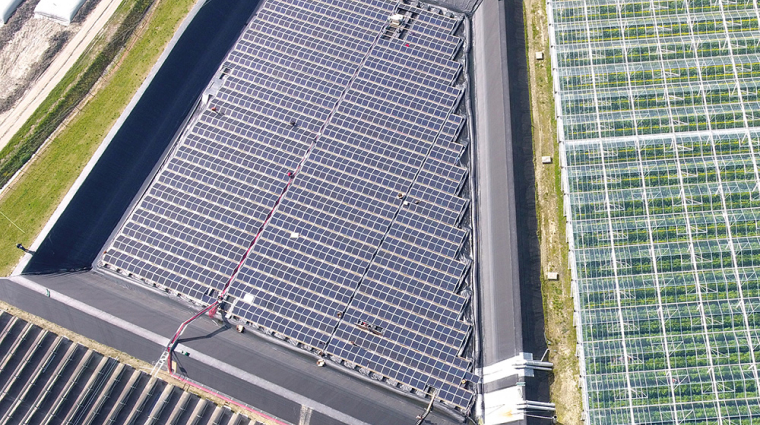 A total cover for your water basin with solar panels.
1030 solar panels, each with a capacity of 415 Wp, installed on a Multi-F total cover. This floating solar park, with a total capacity of 427 KWp, was recently realized by Albers Alligator and Centrica Business Solutions. Each year, this Multi-F Solar can generate an amount of energy for an average of 100 households.
In recent years we have regularly been asked whether it was not possible to equip our MULTI-F, the floating total cover for the basin, with solar panels. Albers Alligator and Centrica Business Solutions looked at the possibilities together and developed this into a working innovative solution: the MULTI-F Solar system.
Together we can now offer a suitable MULTI-F Solar system for any water basin, whether existing, renovated or new.
Do you have a question or are you curious about Albers Alligator's products and services? Have an advisor contact you for personalized advice.