Luchthal Almere Poort offers additional indoor sports space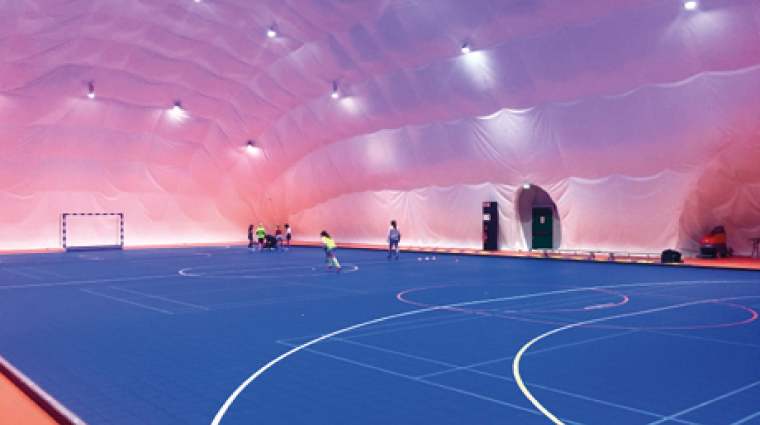 Luchthal Almere Poort offers additional indoor sports space
The air dome at Almere Poort was completed last week. In Almere there has been an increasing demand for indoor sports space for years. This air dome provides for this. The hall can be used for badminton, handball, korfball, futsal and indoor hockey, among other things. And schools in the area can also use the hall. The hall has a floor area of ​​50 x 30 meters and a height of 13.5 metres.
In addition to an access (revolving) door, the hall has a disabled entrance and a storage room. The storage room is attached to the hall as an extension of the same canvas.
Do you have a question or are you curious about Albers Alligator's products and services? Have an advisor contact you for personalized advice.