Storage of sludge and liquids.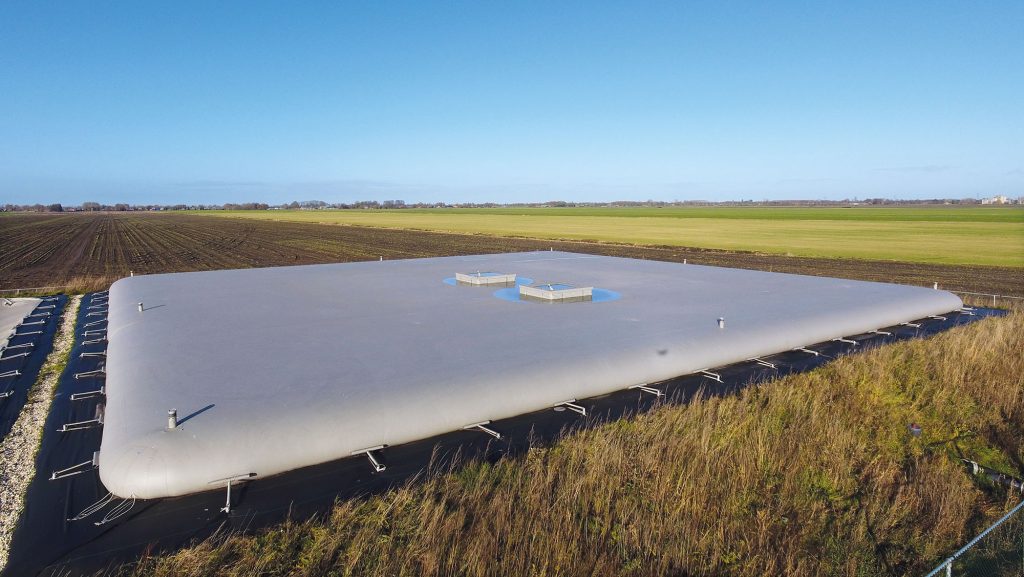 Storage of sludge and liquids up to 7,000 m³
The Alligator Bagtank is a good solution for your company when you need to store large quantities of sludge or liquids. The Bagtank is made from high-quality plastic and can be used on any surface. The Alligator Bagtank can be supplied square shaped or rectangular. Depending on the highest groundwater level, it can be installed partly below surface level.
High-quality plastic coating
The polyester fabric of the Bagtank has been prepared with a high-quality plastic coating. This is resistant to many kinds of sludge and the effects of UV radiation. This ensures a long service life. The mechanical forces that occur in the Bagtank during use are easily absorbed by the strong fabric. Based on strength calculations, the primary components such as material, welded seams and fixing points are dimensioned with very generous safety margins.
Our Bagtanks are fitted with a suction and/or fill line, valves, a spill tank, air vents and a lockable inspection opening. If required, mixing equipment can be supplied along with the Bagtank. Our consultants can tell you exactly which systems are available for your situation.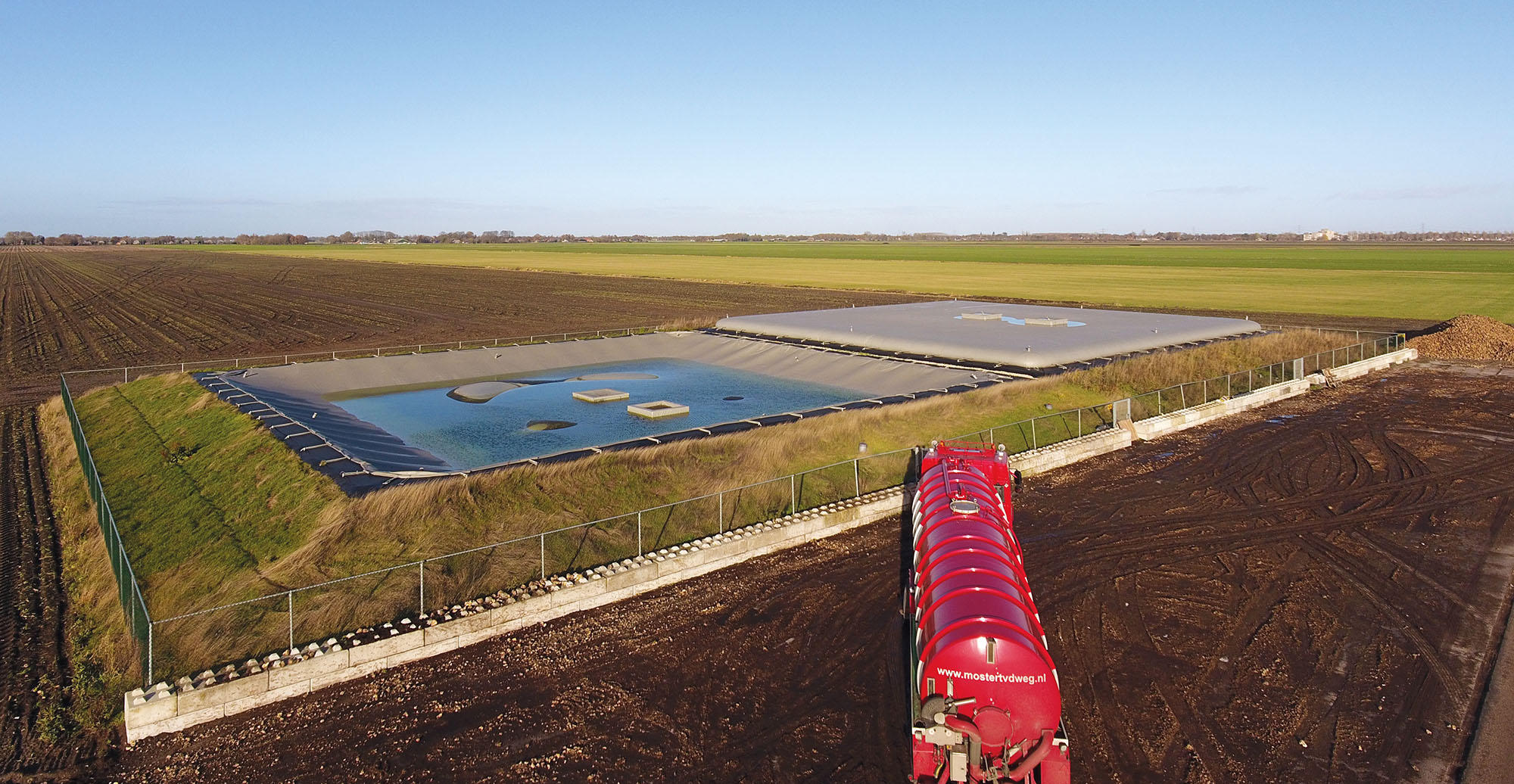 Albers Alligator delivers its products both nationally and internationally. We use local dealer networks for this. This means that there is always an expert nearby and we can offer fast service. The Alligator Bagtank is used in a large number of markets, such as industry, civil engineering and agriculture.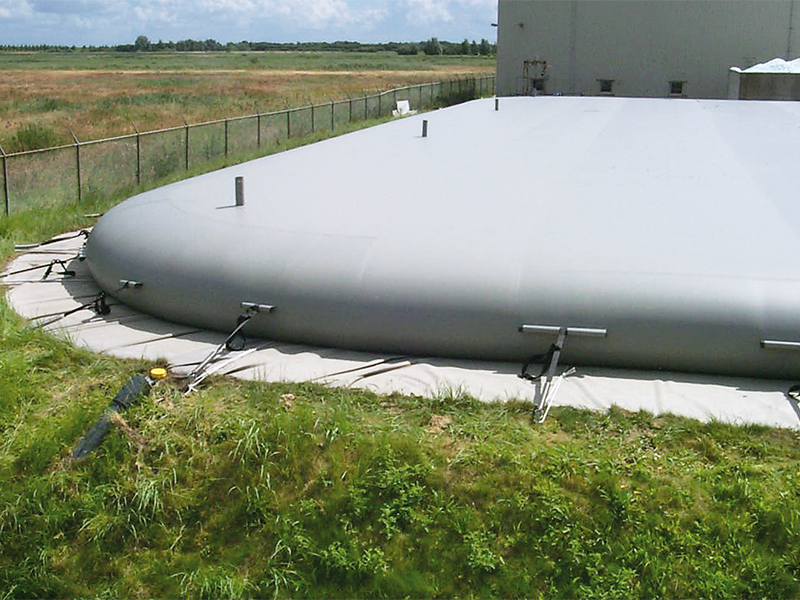 Strict requirements ensure good quality
Albers Alligator represents quality. Our employees have been trained in-house and are VCA certified. The plastics used comply with the strictest requirements. They are continually tested and processed using the most modern design, cutting and welding methods.
Through the use of specially-designed machinery, Albers Alligator is always able to produce top-quality welded seams. The strength of these welded seams indicates the excellent quality that both you and we expect from the end product. A guarantee is provided on all our products.
Do you have a question or are you curious about Albers Alligator's products and services? Have our advisor contact you or contact us yourself!